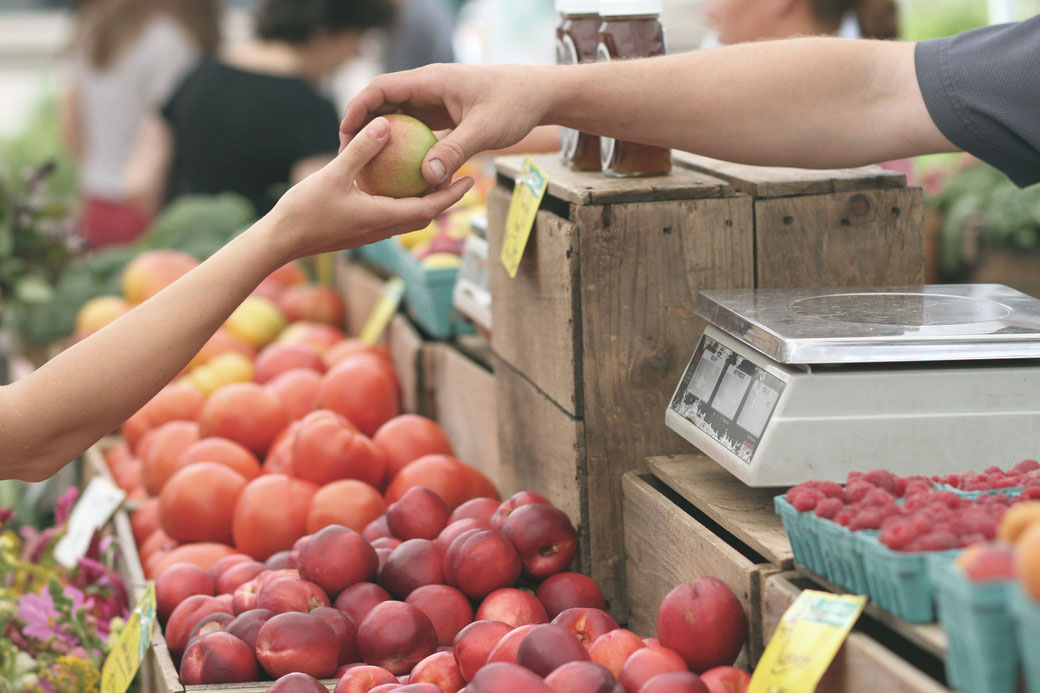 Living in a rural setting, we are surrounded by farms, orchards and fields producing all kinds of food for our tables. We are lucky to have a number of seasonal Farmers' Markets in the area to explore, open from May to October. Owen Sound even has a year-round market. Visitors will find a bounty of local produce, meats, cheeses, baked good as well as art and handcrafted items. There's also locally-produced honey and maple syrup available
Each Market has something unique to offer. I'd encourage you to explore them all! Most are open on Saturday mornings, like the Flesherton Farmers' Market from 8 am to 1 pm, Owen Sound Farmers' Market from 8 am to 12:30 pm, Collingwood Downtown Farmers' Market from 8:30 to 1 pm and the Kincardine Farmers Market from 9 am to noon. On Sundays, there's the Thornbury Farmers' Market from 11 am to 2 pm. Eigensinn Farm offers an organic vegetable market Sundays from 10 am to 4 pm.
And if you get an early start to the weekend, visit the Meaford Farmers' Market Fridays from 3 to 7 pm or the Shelburne Farmers' Market Thursdays from 3 to 7 pm. And there's the Keady Market Tuesdays from 7 am to 2 pm.